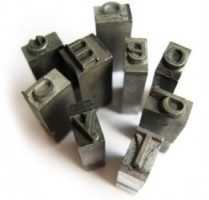 In an attempt to connect educators and researchers with publishers, we've collected these links to publishers and publishing houses that keep a catalogue of ESL/EFL, teaching and other educational material.

From year to year and season to season there is no way to be certain of the exact catalogue that each publisher will carry, so it is wise to visit each publisher often.

This link list of publishers is focused on book publishers. You may also be interested in our links to journals that specialize in education, linguistics/language and games & play.

If you feel we're missing a publisher or would like to add your own, please contact us and we'll be happy to add them to the list.


Last updated: May 19, 2013 at 23:44 pm



Abax is an award-winning and independent publisher of ELT materials with offices in Tokyo, Japan and in San Francisco, California. Abax texts are in use in universities, colleges, high schools and private language schools around the world. Titles include: Teaching in Pursuit of Wow!, Spotlight, and Top-Up Listening.





Athelstan publishes books and software related to second language learning and corpus linguistics. The company has been producing technology and language products since 1985.





For more than 30 years, Ballard & Tighe Publishers has provided high quality, industry-leading instructional and assessment materials specifically designed to meet the needs of English learners. Ballard & Tighe mission is: "Helping English language learners realize their full potential…one student at a time." Titles include: Champions and English on a Roll.





Cambridge University Press has over 50 offices around the globe, and distributes products to nearly every country in the world. Cambridge University Press publishes titles written by authors in over 100 different countries. Popular titles include: Grammar and Beyond, Interchange, Ventures and Interactions/Mosaic.





Channel View Publications/Multilingual Matters

Channel View Publications is an international, independent academic publisher based in the UK. they publish on multilingualism, language learning, translation and creative writing pedagogy as Multilingual Matters.





Chimayo Press is an independent educational publishing company based in Los Angeles committed to publishing niche books that create compelling conversations, deepen relationships, and celebrate the human spirit.





Columbia University Press was founded in 1893 and is the fourth-oldest university press in the United States. The purpose of the press expressed in its Certificate of Incorporation is to "promote the study of economic, historical, literary, scientific and other subjects and to promote and encourage the publication of literary works embodying original research in such subjects." ESL/EFL titles include: Changing Methodologies in TESOL, A Glossary of English Grammar, A Guide to Speech Production and Perception, and Corpus Linguistics and the Description of English.





Delta Publishing is an award-winning ELT publisher. that has been publishing creative ELT material for over fifteen years and strongly believes in offering teachers well-designed, innovative and fundamentally practical material.





Duke University Press publishes approximately 120 books annually primarily in the humanities and social sciences and is known as a publisher willing to take chances with nontraditional and interdisciplinary publications.





DynEd International was founded in 1987 by a team of language teachers, engineers, and artists. Known for its patented computer-assisted language teaching CD-ROM, DynEd has a comprehensive lineup of award-winning computer-based English Language Teaching (ELT/ESL) solutions.





Edinburgh University Press is the premier Scottish publisher of academic books and journals committed to furthering knowledge and making innovative and rigorous scholarship available to the widest possible readership through a range of research publications. These include scholarly monographs and reference works as well as materials which are available on-line. The Press also plays a prominent educational role by providing stimulating, well-designed textbooks for students and lecturers.





EFL Press publishes English textbooks exclusively for the Japanese market they publish books that meet the needs of Japanese students.





ELTBOOKS.com is Japan's specialist ELT book service for English teachers, schools and colleges.





Exceller Software offers instructional software for Web-based learning of the English language by ESL learners. Titles include: Grammar Practice for ESL and ExcellerApps for ESL.





Harcourt School Publishers founded in New York City in 1919 and now headquartered in Orlando, Florida, is the basal elementary school publishing unit of Harcourt. The company develops, publishes, and markets exemplary textbooks and related instructional materials for school and home use by students in PreK through sixth grade.





Harvard University Press continues to be a leading publisher of convergent works in the sciences, humanities, and social sciences, while also taking bold steps in exciting new directions, from innovative partnerships, to a diverse translation program, to an expanded commitment to facilitating scholarly conversation around the globe.





Hong Kong University Press plays a unique and growing role in the intellectual discourse of Hong Kong and its broader region. They publish the majority of their books in English and strive to achieve for them the widest international distribution. They publish in language and linguistics emphasizing Asian varieties of English and Cantonese.





Houghton Mifflin Harcourt is among the world's largest providers of pre-K–12 education solutions and one of its longest-established publishing houses. Houghton Mifflin Harcourt delivers interactive, results-driven education solutions to 60 million students in 120 countries. Titles include: On Our Way to English and ACCESS English.





Indiana University Press's mission is to inform and inspire scholars, students, and thoughtful general readers by disseminating ideas and knowledge of global significance, regional importance, and lasting value.





Intercom Press is a Japan-based publisher of English language teaching materials created to meet the needs of teachers and students in Japan.





John Benjamins Publishing Company

John Benjamins Publishing Company is an independent, family-owned academic publisher headquartered in Amsterdam, The Netherlands. They offer an academic publishing program in Linguistics, Translation Studies and Terminology, Psychology and other areas.





William Stark is the creator of the Kid's Talk English learning series for preschool children ages 3 to 6. He created this program over 18 years ago as he felt there was a lack of satisfactory learning materials available for the kindergarten classroom. Titles include: Kids Talk 1 & 2.





Language Solutions is an independent publisher that specializes in communicative skills, presentation skills, discussion skills and debate skills.





Macmillan is a global academic publisher, serving learning and scholarship in higher education and the professional world. Macmillan publishes textbooks, journals, monographs, professional and reference works in print and online. Titles include: Functional Grammar in the ESL Classroom, Gender, Participation and Silence in the Language Classroom, and How English Became the Global Language.





McGraw-Hill Education partners around the world with students, educators, administrators and other professionals to deliver engaging, adaptive and personalized solutions that improve performance and results. Titles include: Quest, Mosaic and Grammar Step by Step





Merit has been producing educational software since 1983. Its programs are designed to address the core competencies that students require to succeed. Merit programs are known for providing context-sensitive tutorials for students and convenient record management features to aid teachers, tutors and parents.





The MIT Press is the only university press in the United States whose list is based in science and technology. This does not mean that science and engineering are all they publish, but it does mean that they are committed to the edges and frontiers of the world—to exploring new fields and new modes of inquiry. Titles include: Sensorimotor Cognition and Natural Language Syntax, Philosophy of Communication, and The Neural Architecture of Grammar.





National Geographic School Publishing

The National Geographic Society has been inspiring people to care about the planet since 1888. It is one of the largest non-profit scientific and educational institutions in the world. Its interests include geography, archaeology and natural science, the promotion of environmental and historical conservation.





Nelson Education is Canada's leading educational publisher providing innovative products and solutions for learners of all ages. Nelson values and respects the life long learning continuum and dedicates its business efforts to the diverse learning needs of students and educators alike. In addition to its English language publishing, Nelson also supports French Language learning markets through Groupe Modulo, its Quebec based publishing business.





New Readers Press is a publishing division of ProLiteracy - the world's largest organization of adult basic education and literacy programs. For forty years, they have been providing educators with the instructional tools to teach adult students and older teens the skills for functioning in the world today.





Nicholas Brealey Publishing is an independent publisher with a reputation for innovative and engaging books, in 2000, the company acquired Intercultural Press, a niche press with a reputation as the authority on cross-cultural content.





Oxford University Press is a department of the University of Oxford. It furthers the University's objective of excellence in research, scholarship, and education by publishing worldwide. Titles include: Let's Go, Network, Headway, and Practical English Usage.





Pearson is one of the world's leading learning companies. They partner with faculty and institutions to create innovative solutions to improve student achievement and institutional effectiveness. Pearson supports learning from the time a child enters school throughout their educational journey.





Pearson ELT looks at ways of combining content, assessment, technology and services to help all teachers and students across the world teach, learn and practise their English skills. Titles include: Top Notch, Summit and the Penguin Kids series.





Princeton University Press is an independent publisher with close connections, both formal and informal, to Princeton University. As such it has overlapping responsibilities to the University, the academic community, and the reading public. The fundamental mission is to disseminate scholarship both within academia and to society at large. Titles include: Reading Minds: The Study of English in the Age of Cognitive Science, and From Hand to Mouth: The Origins of Language.





Pro Lingua is a small publishing company located in Brattleboro, Vermont dedicated to producing superior language teaching materials .





R.I.C. Publications was started by a group of teachers who had identified the need for a wide range of top-quality supplementary resources for Australian schools. With a publishing list that now exceeds 1000 titles R.I.C. has become a leading provider of practical and relevant teacher resource products designed for direct use in the classroom.





A leading language-learning software in the world, Rosetta Stone "makes learning a new language second nature". Millions of learners in more than 150 countries have already used the software.





Saxoncourt ELT publishes quality English Language Teaching materials for children and adults which focus on communicating in a fun and interesting way.





The corporate mission of Scholastic is to encourage the intellectual and personal growth of all children, beginning with literacy, the cornerstone of all learning. With more than 90 years of experience supporting the learning lives of children, today Scholastic remains committed to providing quality, engaging educational content in digital and print formats for the next generation of learners, and the families and educators who guide them.





The Seido Publications Department is the publishing branch of the Seido Foundation for the Advancement of Education, a non-profit organization which also includes Seido Language Institute. One of the purposes of the Publications Department is to contribute to raising the standard of English education through the development and publication of quality teaching materials for use at all levels. Seido Foundation for the advancement of Education is a non-profit organization registered in Hyogo Prefecture, Japan. It seeks to improve the educational and cultural welfare of society through activities such as language instruction, research, publishing, intercultural exchange, and youth clubs. The Foundation is also responsible for building and maintaining centers for such purposes.





Speakeasy Publications publishes four magazines for learning English all through secondary school. Titles include: Easy Street, Take it Easy, Easy Going, and Speak Easy.





The Stanford University Press publishes about 130 books per year. About two thirds of these books are scholarly monographs and textbooks in the Humanities and the Social Sciences, with a strong concentration in History, Literature, Philosophy, and Asian Studies, and growing lists in Politics, Sociology, Anthropology, and Religion. The remaining third are textbooks, professional reference works, and monographs in Law, Business, Economics, Public Policy, and Education.





Teachers College Press is committed to addressing the ideas that matter most to educators and seeks to open and expand the dialogue between theory and practice by: Looking at education, learning, and teaching in diverse ways Exploring the tension between the academy and the public school; Challenging assumptions that devalue the quality of the educational experience at all levels of schooling; Providing substantive resources for all of the participants in the education process (teachers, teacher educators, researchers, academics, administrators, school board members, policy makers, parents and students). The list of publications includes books and materials of interest in all areas of education from infant/toddler to adult learning.





The TESOL Press supports excellence in the field of English language teaching through a full range of publications. TESOL authors may be leading experts in the field, experienced researchers, classroom teachers, and even students.





Thompson Educational Publishing

Thompson Educational Publishing mission is to ensure students have access to high-quality classroom resources that satisfy curriculum guidelines and meet the needs of Canadian teachers. Titles include: Learning For Life, Helping Adults Learn, and The Purposes Of Adult Education.





The Books Division of the University of Chicago Press has been publishing books for scholars, students, and general readers since 1892. The Books Division has published over eleven thousand books since the Press was founded. It has more than five thousand books in print at the present time. Titles include: The Syntactic Phenomena of English, Curriculum as Conversation, The Classrooms All Young Children Need, and On Education.





The University of Michigan Press is the primary academic publishing division of the University. In partnership with its authors and series editors, The University of Michigan Press publishes in a wide range of humanities and social science disciplines. Titles include: Clear Grammar, Step Up to the TOEFL, Treatment of Error in Second Language Student Writing, and What's Up?.





UTP Publishing, a leading North American scholarly publisher, consists of two publishing divisions: Higher Education, publishing course books for the post-secondary market, and Scholarly Publishing, publishing books for academics, students, and the informed reader.





Wayside Publishing is focused on providing quality textbooks to independent and public middle and secondary schools. They are committed to helping people communicate effectively, understand different cultures and learn about our common history.





Cindy Shapiro Tracy established World of Reading, Ltd. in October, 1989 when she could not find foreign language products for her own children. Her goal was to provide a resource for quality foreign language and ESL products for parents, teachers, librarians, companies, government agencies, etc.





The publications of the Yale University Press are books and other materials that further scholarly investigation, advance interdisciplinary inquiry, stimulate public debate, educate both within and outside the classroom, and enhance cultural life. In its commitment to increasing the range and vigor of intellectual pursuits within the university and elsewhere, Yale University Press continually extends its horizons to embody university publishing at its best.



Last updated: May 19, 2013 at 23:44 pm