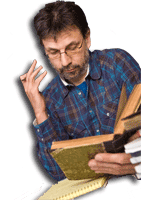 Welcome to the TesolGames Researcher Pages!
TesolGames aims to help researchers interested in:
 
Language
Linguistics
Games
Play
Education
ESL
EFL
TESOL
TEFL
 
… or like us, all of the above.
 
Here in the researchers' section we will connect you with:
 
 
We will make you aware of the latest call for papers and keep you up to date with the next conference or symposium to attend should your research interests fall in games, language or education.
 
From time to time we will let you know our thoughts on the latest research and spring some of our own on you too.
 
Feel like contributing to the conversation? Please drop us a line and we will be happy to link to your research or publish it here for you. Comment on anything you see here at TesolGames and share your own thoughts, experiences or links to your latest work.
 
Last updated: December 19, 2016 at 13:35 pm