Welcome to the TesolGames Online Games Pages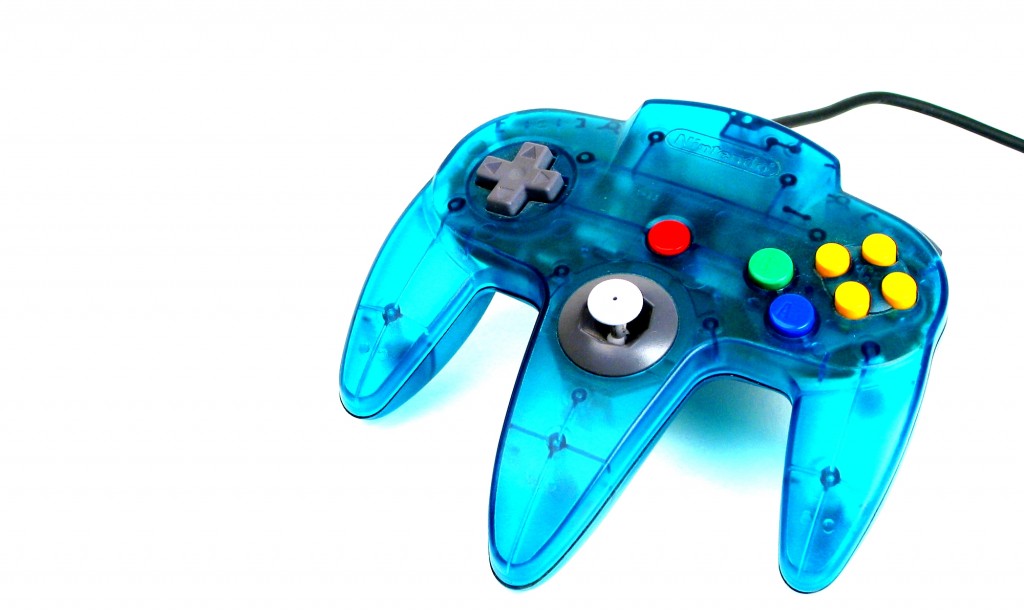 We have searched the Internet to bring the best online games for your English language learning needs.

English games!
Spelling games!
Letter games!
Vocabulary games!
Grammar Games!
Typing Games!
Games for ESL students!
Study Games!
Language games!
Games for EFL students!
Word Games!

Gathering all the best games for English language learning, we hope to aid your English study. We have high hopes that these learning games will help you study English.

Games for English learning come in many forms. If you don't like one, try another. One ESL game may not fit, but another ESL game will make you smile. There is no perfect English game for each student. ESL games come in different forms. Find the best English learning game for you!

We add more and more games every week (so check back often!). We aim to make this the best source for ESL games and EFL games on the Internet.

2 3 4 Letter Words
Make as many 2-4 letter words as possible. Sounds easy ? An easy start gets harder as you run out of words. The art is the choose the optimal moment to stop and submit your high-score… before it starts to fall

Make 2-4 letter words using the letters on the shelf. You have a set of 98 letters to play with. Each time you add a letter to the table, a new letter replaces it on the shelf. When you have made a word, click on "submit".

Student level: All

Skills: Spelling 
10 Letter Words
Fast to learn, fun to play, impossible to master! Are you game to play at unscrambling words from a mix-up of letter tiles? This is a follow-up twist on the highly successful 2 3 4 Letter Words.

Make 2-10 letter words using the letters on the shelf. You have a set of 98 letters to play with. Each time you add a letter to the table, a new letter replaces it on the shelf. When you have made a word, click on "submit".

Student level: All

Skills: Spelling 
Adlib
Your brother has been changed into an owl!

Flip letters to form words and cast spells, with luck you'll change him back to normal before anyone notices!

Student level: All

Skills: Spelling 
Air Balloon Rally
Take a trip around the world!

Fly from one country to the next. Type or click on letters to form words and move your balloon ahead of the others in this game of unscrambling words to make your air balloon win the race.

Student level: All

Skills: Spelling, Typing, Vocabulary
Air Typer
Destroy incoming balloons by typing the words they carry.

Don't forget the to use the spacebar when your zapper is fully charged!

Can you get a high score?

Student level: Beginner, Intermediate

Skills: Spelling, Typing
The Alphabet
Type the alphabet as fast as you can.

Simple game, but great practice for typing in English.

Student level: Beginner, Intermediate

Skills: Typing
Alphabet Jungle
Spell your way out of the boiling pot in this fun word game. There are three levels of difficulty to keep you entertained for hours. The natives want to learn English. Spell as many words as possible before you are soup!

Use your mouse or keyboard to make words of 3 to 6 letters and then click on Submit or press Enter.

Find as many words as possible before the time runs out!

Student level: Intermediate, Advanced

Skills: Spelling, Typing, Vocabulary
Alphattack
Can you save our city from the alpha bombs? Defeat the threat before we are destroyed!

Type letters to eliminate the alien attackers before they explode.

Student level: Beginner

Skills: Typing, Letters
Clockwords Act 1
Kill some bugs!

A wonderful typing game. Instead of providing you with words you need to type to destroy enemies or reach the next level, in this game you have to come up with the words on your own. The goal is simple – type words you think of and kill the steam powered bugs. It sounds easy, but it really isn't.

Student level: All

Skills: Spelling, Typing
Crickler Puzzles
Cricklers are a new type of word puzzle. A crossword puzzle for the computer age!

Cricklers adapt: They become easier or harder depending on the skill of the player.

Clues and answers sit side by side making it easier for all.

Cricklers use upper and lower case letters correctly and you can see which letters are vowels.

A fun and relaxing game for all!

Student level: All

Skills: Vocabulary, Spelling
Cross Word
Crossword puzzle fans give this a try!

A puzzle for online games and video game fans.

Strange and funny clues make this crossword fun and yet a little difficult. Picture clues makes it easier for everyone.

Student level: All

Skills: Spelling, Vocabulary
Crossword Service
A daily crossword puzzle.

Come back everyday for these ever changing puzzles. The puzzles can be a little difficult, so really only for advanced learners…or try to do them with a friend everyday!

Don't forget to come back tomorrow for the answers

Student level: Advanced

Skills: Spelling, Vocabulary
Fast Typer 2
Fast Typer 2 is an addictive typing game with simple graphics, a simple premise and a simple goal – type as many words as you can in thirty seconds.

Everything about this game is simple – aside from getting a high score of course.

Fast Typer 2 is a great typing games that you'll find challenging and fun… Just don't be surprised when you can't stop playing because it's so much fun!

Student level: All

Skills: Typing, Spelling
Fishaword
Get your fishing rod and let's fish for some letters!

A simple and fun word making game.

Catch letters floating in the water to make a word bridge to Cross in time.

Student level: All

Skills: Typing, Spelling, Vocabulary
Hangaroo
Save the Kangaroo!

Guess different phrases in this funny Hangman Hang-Kangaroo game.

Student level: Intermediate, Advanced

Skills: Spelling, Vocabulary
Hex Words
A word game where letters are arranged in a hexagon/honeycomb pattern.

With six letters around every letter you choose you have more possibilities to make words.

Run out of time and it's game over! Remember, longer words get more points and more time.

Student level: Intermediate, Advanced

Skills: Spelling, Vocabulary
Intricate Words
Let's make the Magic Cheshire Cat happy!

Make up as many words from the letters provided as you can and the stripy fat "King of the Words" will appreciate you making every effort.

If you're successful the magic cat give you points. Remember, the higher the level…the happier the cat!

Student level: All

Skills: Typing, Spelling, Vocabulary
Invisible Ink
Can you figure out what the invisible drawing is?

Watch the pen's movements and guess what is being drawn with invisible ink. Type in your answer and hit Enter!

There are hints if you get stuck and there is no time limit. A fun and relaxing game (though maybe for some, a little difficult).

Student level: Intermediate, Advanced

Skills: Vocabulary
Keyboard Mayhem
A hungry cannibal is trying to get you!

Put your typing skills to this test in this word typing game.

Type quickly to keep the cannibal from getting you, each word you type will help you throw things at him.

Student level: All

Skills: Typing
Letter Blocks
How word savvy are you?

A grid of letter blocks where make words that are three letters or longer. The longer the word the higher the score.

Find words before the letter pile reaches the top!

What are you waiting for? Take the Letter Blocks challenge!

Student level: All

Skills: Vocabulary
Letter Twist
A fast-paced word game where you unscramble words by swapping letters.

Unscramble the words by clicking on the letters to swap their positions. The fewer the clicks, the higher your score.

Student level: All

Skills: Vocabulary, Spelling
Massacre Street
Defend your street against zombies!

Stand you ground and remember the key is quick typing and correct spelling.

Use your keyboard to type in the words above the zombies and press enter to shoot and send them back to whatever they crawled from.

Student level: All

Skills: Typing, Spelling
Match a Bone
Let's learn the scientific names for bones in this matching game.

Match the bone label tile with the picture tile.

Find in-game help if you don't know the words already.

Student level: Intermediate, Advanced

Skills: Vocabulary
Match a Muscle
Let's learn the scientific names for muscles in this matching game.

Match the muscle label tile with the picture tile.

Find in-game help if you don't know the words already.

Student level: Intermediate, Advanced

Skills: Vocabulary
Meaning Fall
Help the warrior cross the watery caverns.

Read word definitions and guess hidden words.

Bonus points for getting letter-streaks

Student level: All

Skills: Spelling, Vocabulary
Puzzwords

A kind of 'Word Tetris'

Easy-to-play and addictive word puzzle game, where you form words by dropping letters into place. A mix between tetris and a puzzle.

Student level: All

Skills: Spelling, Vocabulary
Seesaw
Lets play a game. Fail and the chick dies… An evil word game inspired by the Saw movies!

Score points by clicking on letters in the grid to make words, when the time runs out, your game is over.

Student level: Intermediate, Advanced (May be too scary for young children)

Skills: Spelling, Vocabulary
Solo Words
Four rounds of word play solitaire where you race to play two through five letter words.

Great practice for your next Scrabble game!

Student level: All

Skills: Spelling, Vocabulary
Spelling Kitty
Help Spelling Kitty spell some words!

Spell out words from scrambled letters.

Student level: Beginner, Intermediate

Skills: Spelling, Letters
Spider-Man 2: Web of Words
Spell words,climb buildings and keep the city safe from Doc Ock!

With your help Spider-Man climbs and spells and wins!

Webs, fights, word challenges and more!

Student level: All

Skills: Spelling, Typing, Vocabulary
Spinword
Puzzles and arcade action in a fun word making challenge.

Can you build your letter blocks? Can you beat the clock? Can you make many words?

Find out if you can survive the Spinword challenge!

Student level: All

Skills: Spelling, Vocabulary
Super Type
Fast, simple and awesome. A great typing practice game.

How well can you type? Can you make the combos for a larger score?

Student level: All

Skills: Typing
Type For Gold
An olympic typing game.

Type the words as fast as possible to win each race.

Student level: All

Skills: Typing
Typing Aliens Attack
Aliens are attacking our city!

Can you use your English and typing skills to stop them?

Type the words and blast the aliens back to their home planet.

Student level: All

Skills: Typing, spelling
Word Burst
How good is your vocabulary? Can you beat the best and form the longest word?

Test yourself in this game that gives word games a whole new meaning.

Find a word on the grid. Click on the letter bubbles and trace your word. Drag along the letters to select the word. Collect the completed word in your Word Jar.

Student level: All

Skills: Spelling, Vocabulary
Word Chain Plus
Change a letter to make a new word. Make another change to make a chain!

A race against time to make new words by changing a letter in the current word. Using the mouse or keyboard, select the letter in the word you want to change, then click a letter on the pad to make a new word.

Student level: All

Skills: Spelling, Vocabulary
Word Chaos
Put your word skills to the test in this challenging word search game.

Form as many words as can you from the given set of letters. Find the secret green-marked word within the given time to go to the next round.

Student level: All

Skills: Spelling, Vocabulary
Word Connect
A puzzle word game kind of like Tetris.

Falling letters are used form words in a list. Each word you complete, a new image is displayed.

Look for the in-game English lessons!

You finish a level when you manage to find all the words found in the list of each level.

Student level: All

Skills: Spelling, Vocabulary
Wordelicious
It's 3D word finding time!

Unlike most other games, you'll be searching for words in a 3D cube!

There are three word-find games to play:

Vs mode: Against the computer

Word list search: Like classic word search puzzles.

Blind Mode: Find a number of words in allocated time to complete a level.

Student level: All

Skills: Spelling, Vocabulary
Word Drop
Make as many words as possible in this fun game.

Careful, each level keeps you challenged as it gets more difficult!

Student level: All

Skills: Spelling
Worder
Sort through a jumble of letters to find word treasures!

Search for words listed on top of the grid, clicking the letters in the correct order.
The letters do not need to be touching each other, so keep your eyes peeled!

Get stuck? Try a hint, or even skip a difficult word.

Student level: All

Skills: Spelling, Vocabulary
Wordex
Make horizontal or vertical words before the grid is full.

Can you get the best score?

Student level: Intermediate, Advanced

Skills: Spelling, Vocabulary
Word Factory
Watch out for the evil bubbles!

Connect letters produced by factories to make words.

Use the letters before they die and return as evil bubbles.

Buy new factories, faster letter generation, shields and weapons against the enemy evil bubbles!

Student level: All

Skills: Spelling, Vocabulary
Word Fission
Scientists just discovered a fuel more powerful than rocket fuel! Words!

Unscramble the words and create enough power to reach the stars!

Student level: All

Skills: Spelling, Vocabulary
Word Freak
A great word search game!

Find all the words in the list before time runs out.

How far can you get?

Student level: All

Skills: Spelling, Vocabulary
Word Frenzy
Are you a rabbit or a monster?

Be a rabbit on the run or a monster chasing the rabbit. Either way, type fast to win the game!

The faster you type, the faster you will move! Type extra fast for bonus points.

Student level: All

Skills: Typing, Spelling, Vocabulary
Word Game Deluxe
Another great word search game!

Find all suggested words on the game board placed in any of eight directions: vertically, horizontally or diagonally.

Click the first letter of a word and then drag through the word to the last letter.

Student level: All

Skills: Spelling, Vocabulary
Word Grid
It's letter tile clicking time!

Make words from tiles that are next to each other.

Colour tiles give you bonus points, but watch for penalties.

Race against the clock while making words to earn bonus time.

Student level: All

Skills: Spelling, Vocabulary
Word Grid
A word search, but with fun, cool and exciting features.

Play three different kinds of games all in an exciting word search game style.

Student level: All

Skills: Spelling, Vocabulary
Word Groove
Spell words from the given letters and feed the monster!

Most word-puzzlers have you building words… now its time to tear them down!

A fun new word-puzzle game.

Choose a difficulty setting by working with 4, 5, 6 or 7 letter words.

Student level: All

Skills: Spelling, Vocabulary
Wordit
Like Scrabble? Like Crossword puzzles?

Wordit is the new game for you!

Arrange all the letters on the board to make valid words. Reuse letters and make words overlap score the most.

Student level: All

Skills: Spelling, Vocabulary
Wordjack
Can you make all the words from 200 letters?

Make all possible three to ten letter words from 200 letter cards.

Colour cards give bonus points.

Student level: Intermediate, Advanced

Skills: Spelling, Vocabulary
Word Kingdom
Build a Kingdom greater than all!

Build your kingdom by arranging letters to form words.

Correctly spelled words can be converted into resources to feed your warriors, fortify your fortress and dominate WordLand.

Student level: Intermediate, Advanced

Skills: Spelling, Vocabulary
Word Kool
Beat the clock in this word search and spell game!

Will 60 seconds be enough? Spell more words and get more time.

Careful that your letters don't change!

Student level: All

Skills: Spelling, Vocabulary
Word Machine
It's you versus the word machine!

Guess the words and score as many points as possible.

Student level: All

Skills: Spelling, Vocabulary
Word Maker
Race against the clock to create words three to eight letters long.

Click and drag in this fun spelling game.

Student level: All

Skills: Spelling, Vocabulary
Word Mountain
Climb the highest mountains in the world!

In this game you climb by typing words. The faster you type, the faster you climb.

Beware the evil computer climber trying to climb faster than you!

Student level: All

Skills: Typing, Spelling, Vocabulary
Wordplex
Unscramble words. Simple? Simple.

Clues are given to help you find the scrambled word.

Score as many points as you can before time expires.

Student level: All

Skills: Spelling, Vocabulary
Word Reactor
Destry the words before the reactor explodes!

A word game with physics. Connect falling blocks to form words and make them explode. Reuse letters before they explode and score bonus points.

You will have to get through letters that are both upside down and placed sideways.

You can also grab blocks and move them around or throw away.

Beware of the laser!

Student level: Intermediate, Advanced

Skills: Spelling
Word Rush
A simple word game. Easy to play, difficult to master.

Can you rush to spell words fast enough?

Student level: Intermediate, Advanced

Skills: Spelling
Word Scramble II
Can you make all the words in time?

Build jumbled letters into words and build your vocabulary all before the timer runs out!

Student level: ALL

Skills: Spelling, Vocabulary
Word Search 50
A colorful word search game with fifty themed levels to be unlocked!

The quicker your time, the higher the scores.

Student level: All

Skills: Spelling, Vocabulary
Wordspector
Are you a Word Sherlock?

Step into the shoes of a genuine Word Detective in this arresting new word puzzler!

Solve the Mystery Words with the help of colour coded clues. As the game goes on, words get longer and time gets shorter.

Are you a good enough detective to solve all 15 levels?

Student level: Intermediate, Advanced

Skills: Spelling, Vocabulary
Word Spell
Can you clear the screen of letters before it fills up?

A fun puzzle game where you must clear blocks of letters by making words.

Student level: Intermediate, Advanced

Skills: Spelling
WordStone
WordStone is a unique and original word game.

Grab, swap and place tiles to form words before the grid crashes down on you!

Student level: Intermediate, Advanced

Skills: Spelling
Wordtris
A word Tetris!

Create words with falling letters while the pace quickens as you complete levels.

Test both your reflexes and your vocabulary.

Student level: Intermediate, Advanced

Skills: Spelling, Vocabulary
Wordy Up
Chatty critters are falling from the sky… and creating wordy chaos!

Click on a critter to grab its letter, and then arrange the letters to form words before the timer runs out.

(Tip: If you get stuck, click skip word!)

Student level: Intermediate, Advanced

Skills: Spelling
Wordz
A fun hangman type game.

Guess from different words and phrases.

Student level: All

Skills: Spelling, Vocabulary
Last updated: May 22, 2013 at 15:38 pm